Quest for the Golden Apple: An Unofficial Graphic Novel for Minecrafters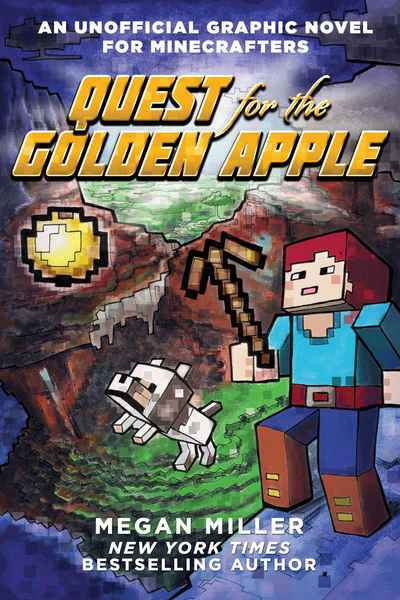 Paperback (Trade paperback US) | Feb 2016 | Sky Pony Press | 9781510704107 | 192pp | 228x152mm | GEN | AUD$22.99, NZD$27.99

Age range 9 to 12
Phoenix dreams of seeing the world outside the high walls of her village. One day, she takes a risk—a quick hop over the walls—just to see the dark forest she's heard tales of. It is a magical forest, but Phoenix's forbidden trip unleashes a monster that attacks her brother, Xander. Her brother survives—but he's turned into a dreadful, moaning zombie!
Now Phoenix has no choice. She must leave the village to find his cure. But beyond the cgates are dangers far worse than the slow night-time zombies. Phoenix will have to conquer treacherous enemies of both night and day—as well as her own fears—to find the enchanted golden apple, which is the only hope for her brother to return to his normal self.
The first graphic novel for Minecrafters by New York Times bestselling author Megan Miller, Quest for the Golden Apple is sure to enchant readers of all ages who love playing Minecraft and who love a story full of action, adventure, and bravery.