Hans Christian Andersen Stories
The Snow Queen and Other Stories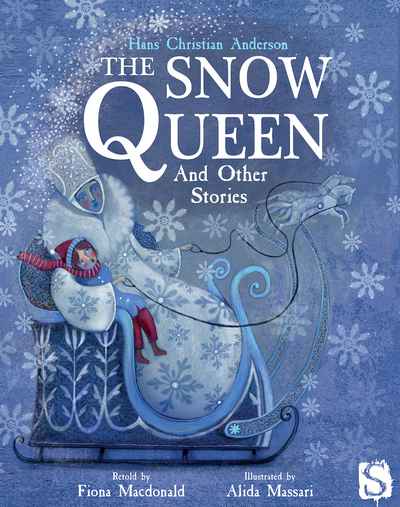 Hans Christian Andersen Stories
Hardback (B501) | Illustrated edition | Jun 2021 | Scribblers | 9781913337810 | 96pp | 262x214mm | GEN
Age range 6 to 9
Hans Christian Andersen's much loved fairy tales have been an integral part of our childhoods for 150 years. This volume will introduce the following classic stories to a new generation of children: The Snow Queen, The Ugly Duckling, The Little Mermaid, The Showman, The Match-girl, The Greedy Goblin and Wild Swans.
The tales are brought to life with Alida Massari's wonderful original artwork and retold in a manner that will engage very young readers and instil in them a love for storytelling, the power of imagination and the past.
Perfect for bedtime reading!