Guidelines for Open Pit Slope Design
Guidelines for Slope Performance Monitoring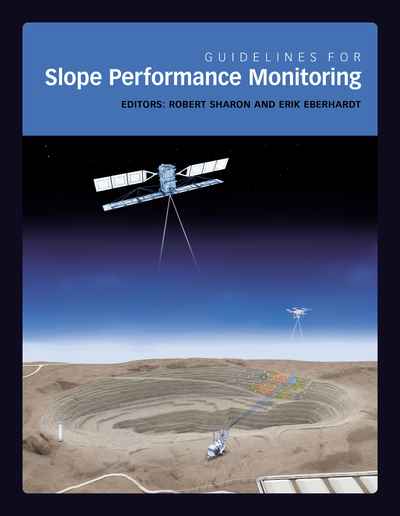 Guidelines for Open Pit Slope Design
Although most mining companies utilise systems for slope monitoring, experience indicates that mining operations continue to be surprised by the occurrence of adverse geotechnical events. A comprehensive and robust performance monitoring system is an essential component of slope management in an open pit mining operation. The development of such a system requires considerable expertise to ensure the monitoring system is effective and reliable.
Written by instrumentation experts and geotechnical practitioners, Guidelines for Slope Performance Monitoring is an initiative of the Large Open Pit (LOP) Project and the fifth book in the Guidelines for Open Pit Slope Design series. Its 10 chapters present the process of establishing and operating a slope monitoring system, the fundamentals of pit slope monitoring instrumentation and methods, monitoring system operation, data acquisition, management and analysis, and utilising and communicating monitoring results. The implications of increased automation of mining operations are also discussed, including the future requirements of performance monitoring.
Guidelines for Slope Performance Monitoring summarises leading mine industry practice in monitoring system design, implementation, system management, data management and reporting, and provides guidance for engineers, geologists, technicians and others responsible for geotechnical risk management.