Esa Khattak and Rachel Getty Mystery series
No Place of Refuge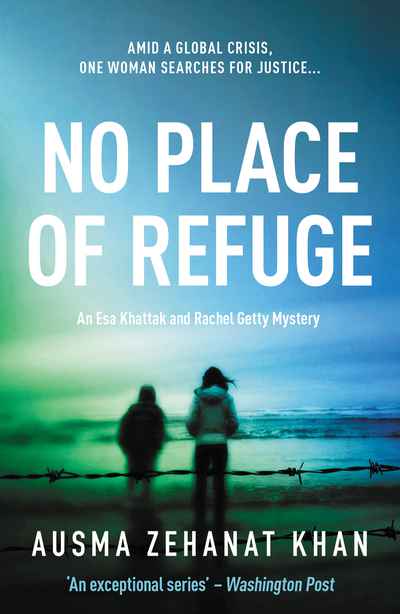 Esa Khattak and Rachel Getty Mystery series
Paperback (B-format paperback UK (198x129mm)) | Sep 2019 | No Exit Press | 9780857301994 | 352pp | 198x129mm | GEN | AUD$22.99, NZD$27.99
Amid a global crisis, one woman searches for justice...
The Syrian refugee crisis becomes personal for Inspector Esa Khattak and Sergeant Rachel Getty.
NGO worker Audrey Clare, sister of Khattak's childhood friend, is missing. In her wake, a French Interpol Agent and a young Syrian man are found dead at the Greek refugee camp where she worked. Khattak and Getty travel to Greece to trace Audrey's last movements in a desperate attempt to find her.
In doing so, they learn that her work in Greece had strayed well beyond the remit of her NGO…Had Audrey been on the edge of exposing a dangerous secret at the heart of the refugee crisis – one that ultimately put a target on her own back?
No Place of Refuge is a highly topical, moving mystery in which Khan sensitively exposes the very worst and best of humanity. Fans of the series will love this latest instalment.
'In Khan's hands, mysteries carry powerful messages.' — Booklist
'An exceptional series.' — Washington Post