Do Fish Sleep?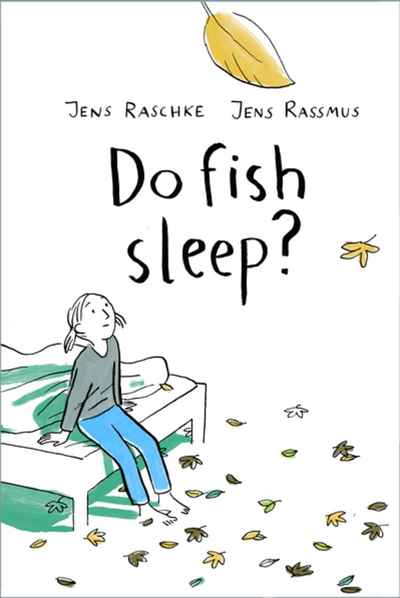 Hardback | Sep 2019 | Enchanted Lion Books | 9781592702855 | 64pp | 203x127mm | GEN | AUD$29.99, NZD$34.99

Age range 9 to 12
Some people die when they're very old, and some in single digits. Only one thing's for certain: none of us escape it. A fact and absurdity not lost on this winning ten-year-old.
Sick since even before Jette can remember, her brother Emil now has died. The feelings that losing him evoke in her are huge and confusing. Most simply, it feels as though a dark raincloud has descended over her family. And then there's the ridiculous fact that nobody seems to know what happens after you die, and yet adults often talk as if they do.
Told in the first-person voice of a wry, observant 10-year-old girl, Do Fish Sleep? is an honest, darkly funny look into loss, memory, and the search for answers.
'In all its seriousness, Do Fish Sleep? is also intended to have its light aspects. And much more than telling us about the death of a little boy, it tells of his big sister's grief' — Kieler Nachrichten