Bolt Saga
Bolt: The Bolt Saga Volume 1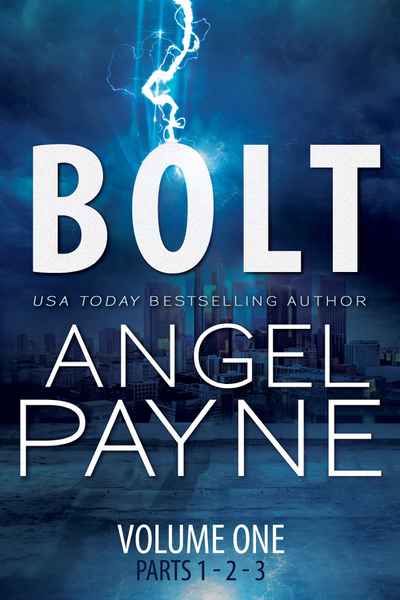 A powerful man… A shocking secret…
Working the nightshift at a five-star hotel in downtown Los Angeles, Emmalina Crist has had her fair share of strange encounters. But none of them have prepared her for the experience of meeting the enigmatic Reece Richards.
Emma's connection with Reece is hot as hell and impossible to ignore, resulting in a night of passion that's unlike anything she's ever experienced—but even the man's magical lips and hands aren't worth repeating the indiscretion. Sleeping with the boss—especially when he's one of the world's most notorious players—is a dire mistake under normal circumstances, but even more so with business booming because of Bolt, the mysterious "superhero" turning downtown LA into a truly supercharged tourist destination.
What if Reece could tell Emma their electric attraction is more than just passionate chemistry? That the superhero she celebrates and the lover she resists are the same man? Reece knows that sharing his secret with Emma means exposing her to the same lunatics who are out to destroy him. Can he take that chance?