Energy for Sustainability: Foundations for Technology, Planning, and Policy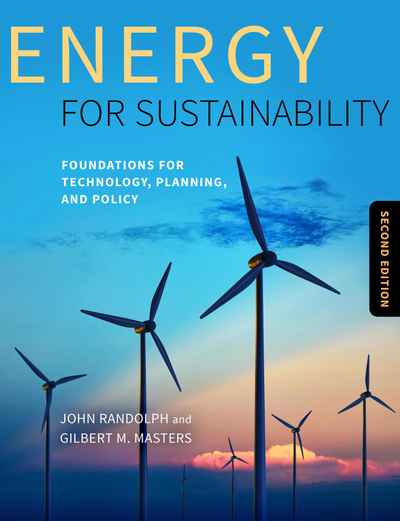 The most comprehensive book on this topic, Energy for Sustainability has been the go-to resource for courses. This new edition has been thoroughly revised and updated to inform and guide students and practitioners who will steer this transformation.
Drawing on a combined 80 years of teaching experience, John Randolph and Gilbert Masters take a holistic and interdisciplinary approach. Energy for Sustainability can help techies and policymakers alike understand the mechanisms required to enable conversion to energy that is clean, affordable, and secure. Major revisions to this edition reflect the current changes in technology and energy use and focus on new analyses, data, and methods necessary to understand and actively participate in the transition to sustainable energy.