Non-Obvious Trends
Non-Obvious: How to Think Different, Curate Ideas and Predict the Future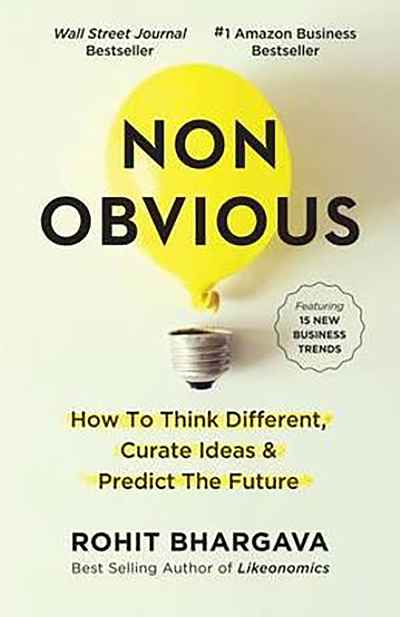 In this all-new fifth edition, discover how to use the power of non-obvious thinking to grow your business and make a bigger impact in the world.
Non-Obvious is filled with entertaining insights like how a pioneering comedy-club charging audiences per laugh may forecast the future of consumption or how a wave of tech firms hiring yogis and offering classes in mindfulness may change the overall culture of business.
In total, Non-Obvious features 15 all-new trends for 2015 across 5 categories including Culture & Consumer Behaviour, Marketing & Social Media, Media & Education, Technology & Design plus Economics & Entrepreneurship. Each is designed to help you take a deeper look at the changing landscape of business and prepare your business for the future. Finally, Non-Obvious takes a brutally honest look back at more than 60 previous trends from 2011 to 2014, providing an honest assessment of what came true, what was a dud, and why it matters. In the end Non-Obvious is a book that will show you how to think different, curate your ideas and get better at predicting what will be important tomorrow based on learning to better observe patterns in the world today.