Pulutan! Filipino Bar Bites, Appetizers and Street Eats: (Filipino Cookbook with over 60 Easy-to-Make Recipes)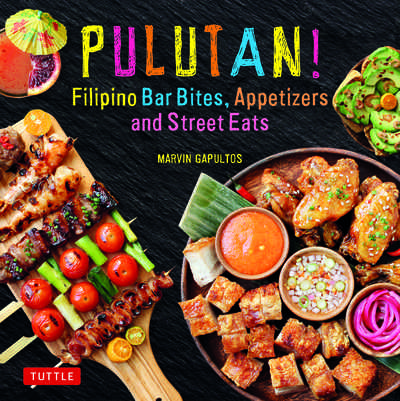 Hardback (B501) | Oct 2018 | Tuttle Publishing | 9780804849425 | 120pp | 203x203mm | GEN | AUD$24.99

Pulutan! Filipino Bar Snacks, Appetizers and Street Eats is the ultimate cookbook for casual tapas, snacks, and canapes as Filipino cuisine gains popularity worldwide. Marvin Gapultos, author of bestselling; The Adobo Road Cookbook showcases 55 standard Pulutan recipes as well as some of his own creative bites in this fun and unique cookbook including:
Salted Mani Bar Nuts
Fresh Salad Lumpia Rolls
Pineapple Glazed Bacon Skewers
And many more, including tantalising desserts and cocktails!
Recipes are easy to follow using ingredients readily found in most supermarkets or Asian grocery stores. The results are tasty, satisfying finger foods you'll enjoy making and serving.
Expert beverage pairings are suggested with each unique recipe so you can amaze your friends and family with exciting Filipino favourites at your next gathering.