Midnight at the Library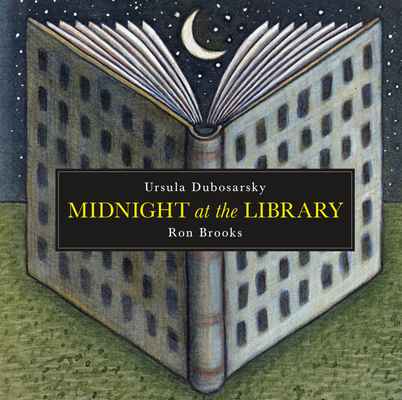 Age range: 5+
In Midnight at the Library, critically-acclaimed author, Ursula Dubosarsky, and award-winning illustrator, Ron Brooks, traverse space and time, telling the story of a book throughout history. Dubosarsky and Brooks piece together the story of a book that was opened and loved, given and taken, closed and lost, found and forgotten before being discovered, uncovered and preserved at the library.
Beautifully written and splendidly illustrated, this is a story about the inception, creation and preservation of books and culture. This enchanting children's book has vast educational potential and is sure to captivate the hearts of book-lovers across the nation, encouraging them to find their own book of wonder.
Brilliantly evocative and exceptionally engaging, there is something undeniably magical about Dubosarsky and Brooks' timeless and ageless story, Midnight at the Library.
'This outstanding book by two acclaimed Australian creators is thought-provoking and informative… Ursula Dubosarsky's text, combined with Ron Brooks' illustrations, refers to the fascinating story of books — how they are created, preserved and connected to wider society and culture — highlighted by the story of one particularly special book that the library discovered and added to its collection…The superb illustrations expand the story of the special book with visual references to pivotal moments throughout the history of books and printing…Highly recommended for all ages.' — Margaret Hamilton, Books + Publishing
Teachers's notes available here