Cryptosight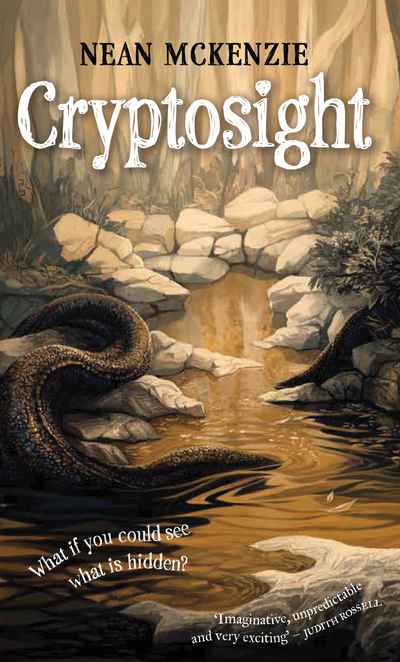 Paperback | Oct 2019 | MidnightSun Publishing | 9781925227536 | 224pp | 198x128mm | GEN | AUD$17.99, NZD$19.99

Age range 9 to 12
What if you could see what is hidden?
Rafferty Kaminski is a 13-year-old who believes in facts. Not like his Cryptozoologist father, who searches for creatures not proven to exist.
When their father disappears in the Flinders Ranges, strange things start happening to Raff and his younger sister Zara. They learn that their father belongs to a secret organisation and they are suddenly being pursued by bunyip hunters.
Raff is drawn into the weird world of Cryptozoology as he and Zara follow 'sightings' of creatures around country Victoria. Will they find their father? And what is the ancient voice that only Raff can hear as they approach the Wombat State Forest?
'A twisting, turning, mysterious beast of a tale' — Claire Saxby
'Imaginative, unpredictable and very exciting' — Judith Rossell
'Raff and Zara's adventures will make any reader want to go bush and start looking for bunyips' — Simon Mitchell
'Cryptosight is a fun romp through regional Victoria, following Raff and his younger sister as they try to track down their missing monster-tracking father, while out-swerving the baddies at every turn. Nean McKenzie paints a vivid picture of country Australia…Cryptosight is a fun and magical adventure for the middle-grade crowd.' — Isobel Moore, Books+Publishing