Reading like an Australian writer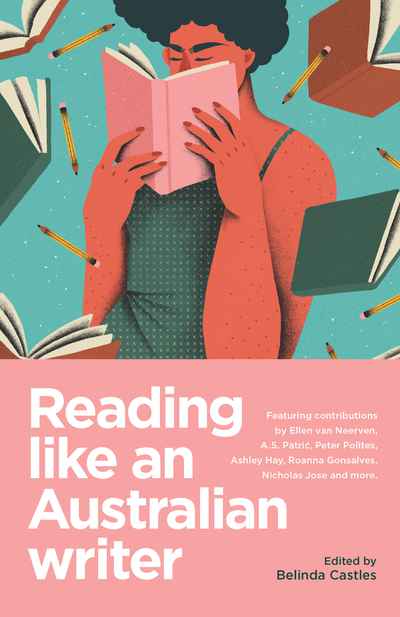 Paperback | May 2021 | NewSouth | 9781742236704 | 368pp | 234x153mm | GEN | AUD$34.99, NZD$39.99


All writers begin as readers.
This is an ode, a love letter, to the magic of reading. To the spark that's set off when the reader thinks ... I can do this too. Some of Australia's top writers take us through these moments of revelation through the dog-eared pages of their favourite Australian books.
Ellen van Neerven finds kin on the page with Miles Franklin-winner Tara June Winch. A.S. Patrić discovers a dark mirror for our times in David Malouf's retelling of an episode from The Iliad. Ashley Hay pens letters of appreciation and friendship to Charlotte Wood. These and many more writers come together to draw knowledge from the distinctive personal and sensory stories of this country: its thefts and losses, and its imagined futures. Australian fiction shows us what it is possible to say and, perhaps, what still needs to be said.
Reading like an Australian writer is an inspirational and heartfelt collection of essays that will enrich your reading of Australian stories and guide you in your own writing.
Featuring contributions by Ellen van Neerven, A.S. Patrić, Peter Polites, Ashley Hay, Roanna Gonsalves, Nicholas Jose, Julienne van Loon, Tegan Bennett Daylight, Ryan O'Neill, Rose Michael, Jane Rawson, Anna Spargo-Ryan, Felicity Castagna, Nigel Featherstone, Cate Kennedy, Angela Meyer, Fiona McFarlane, Hoa Pham, Maria Takolander, Debra Adelaide, Emily Maguire, Belinda Castles, Irini Savvides, Stephanie Bishop, Beth Yahp and Mykaela Saunders.
Teachers' notes available here
'A communal praise song to Australian literature in its many guises. I'll be returning to these pages repeatedly.' — Kathryn Heyman
'Belinda Castles has produced – through canny, insightful curating – an invaluable new resource for studious writers and devoted readers alike. The essays collected within these pages not only serve to document contemporary Australian literature, they actively work to sustain its future.' — Sam Twyford-Moore
'This is a timely book, bringing fine and inventive reading strategies to so much significant and personally cherished writing.' — Brenda Walker
Reading Like an Australian Writer is supported by the Copyright Agency's Cultural Fund.