Biology and Management of the German Cockroach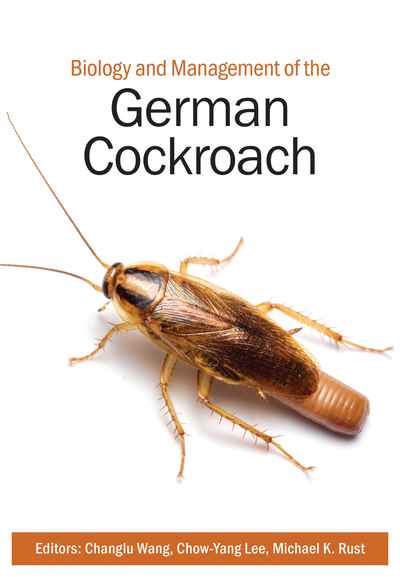 Hardback | May 2021 | CSIRO Publishing | 9781486312061 | 320pp | 245x170mm | RFB | AUD$220.00, NZD$240.00

As a species, the German cockroach is one of the most widespread indoor urban pests worldwide. While numerous products have been developed to control their spread, German cockroaches continue to contaminate food, transmit disease and cause significant, long-term economic expense to homes, restaurants, hospitals and more.
Biology and Management of the German Cockroach summarises the many advances in management technology, products, delivery systems, and basic and applied research over the past 25 years. Leading researchers explain why the German cockroach is a medically important pest and how its microbiome can provide new insights on cockroach physiology and potential novel targets for control. The authors also address the research from a practical standpoint, detailing why baits have replaced sprays as the primary method of control and how population genetic studies allow for better understanding of cockroach dispersal and population structure. Leading experts on integrated pest management (IPM) explore how studies on German cockroach control programs demonstrate the value and feasibility of IPM in urban environments.
This book provides the reader with a comprehensive understanding of the German cockroach and will be a valuable reference for researchers, graduate students, pest management professionals, health workers and government agencies dealing with urban pests and pesticides.