HBR Guide
HBR Guide to Motivating People (HBR Guide Series)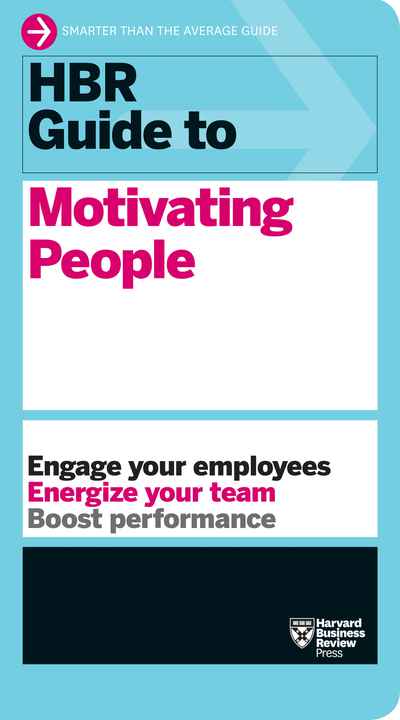 Paperback (Trade paperback US) | Aug 2019 | Harvard Business Review Press | 9781633696761 | 272pp | 228x127mm | GEN | AUD$29.99, NZD$34.99

Are your employees stuck in a rut? Do they seem dissatisfied or unmotivated? As a manager, there are ways that you can encourage your team to work more productively, efficiently, and enthusiastically.
By understanding what drains your employees and detracts from their job satisfaction, you can change the way you interact and communicate with your team to ensure that they are happier and more engaged at work. The HBR Guide to Motivating People provides tips and advice any manager can use to ensure every employee is building on their strengths, working toward a job that is meaningful to them, and producing the best results for the organization.
You'll learn to:
Communicate and recognize your team's hard work
Develop your employees' skills to ensure career growth
Help your people find their inner purpose
Recognize and overcome the signs of burnout
Identify when your employees are about to leave
Create a culture of engagement
Arm yourself with the advice you need to succeed on the job, with the most trusted brand in business. Packed with how-to essentials from leading experts, the HBR Guides provide smart answers to your most pressing work challenges.