The Hormone Balance Cookbook: 60 Anti-Inflammatory Recipes to Regulate Hormonal Balance, Lose Weight, and Improve Brain Function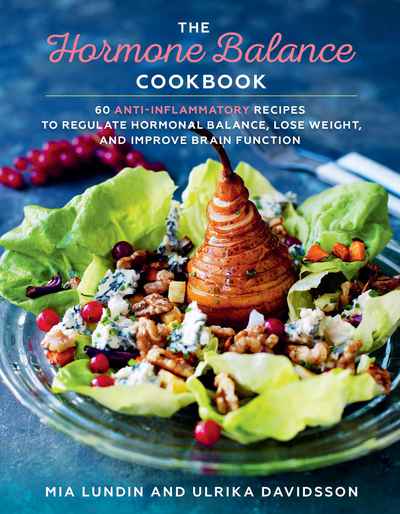 Hardback (B402) | Mar 2018 | Skyhorse Publishing | 9781510723498 | 168pp | 229x178mm | GEN | AUD$37.99, NZD$47.99

Women—we all want to eat right, live healthy, and rid ourselves of hormonal imbalance woes, whether we suffer from premenstrual syndrome (PMS), mood swings, painful periods and cramps, or menopause. And often, we're not careful about what we eat, and our bodies begin to cry for help. Fortunately, the key to achieving hormonal balance is simply eating the right food!
Complete with sixty easy and healthy recipes, comprehensive and accessible chapters on the science and facts behind female sex hormones, a list of hormone-friendly foods and their nutrients, and a two-week diet plan, The Hormone Balance Cookbook is an informative and practical guide for every woman.
Whether you are twenty-five or fifty-five, learn about the four hormonal phases—from menstruation to postmenopause—and how consuming the right anti-inflammatory foods and vitamins can balance out fluctuating hormone levels to reduce stress and weight gain; mitigate the discomforts of oncoming PMS or menopause; prevent against diseases like osteoporosis; and improve digestion and brain function.
Keep your body's nutrients balanced, your hormones happy, your brain alert, your body strong, and your life full—and eat the pain away!