The Shape of Craft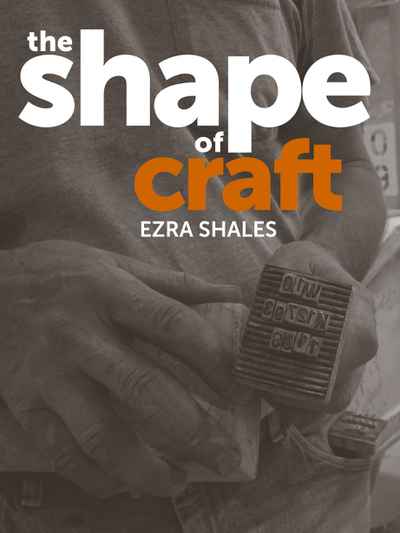 Hardback | Mar 2018 | REAKTION BOOKS | 9781780238227 | 272pp | 208x156mm | GEN | AUD$49.99, NZD$59.99

Today, the word 'craft' is linked to a vast array of items, from handmade objects to microbreweries. The term 'artisanal' is so overused that it can strain our credulity. But this also reveals that the value of craft remains compelling in modern life.
In this cogently argued book, Ezra Shales explores some of the key questions about craft: who makes it, what we mean when we think about a craft object, and how that shapes our understanding of what craft is. Along the way, he continually upends our definitions and typical expectations of what we think is handcrafted or authentic. Shales's discussion ranges widely across people and objects: from potter Karen Karnes to weaver Jack Lenor Larsen, glass sculptor Dale Chihuly to Native American basket-maker Julia Parker, as well as younger makers such as Sopheap Pich and Maarten Baas, and to the porcelain and cast-iron sanitary ware produced by the Kohler Company, the pottery made in Stoke-on-Trent and the people in Asia today who weave beautiful things for IKEA.
Engaging, pertinent and direct, the book ultimately encourages us to feel the shape of craft in our own lives.