Stories For Language Learners
Vietnamese Stories for Language Learners: Traditional Folktales in Vietnamese and English (Free Audio CD Included)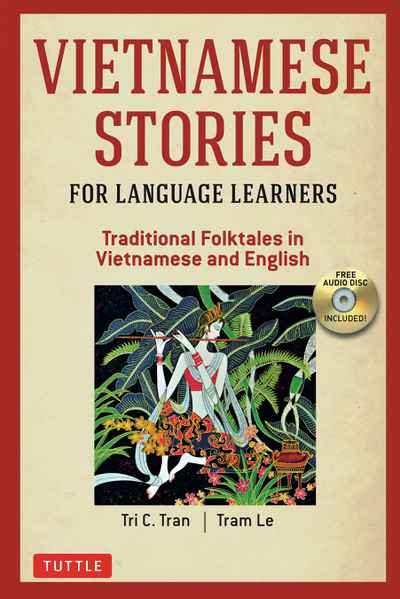 Stories For Language Learners
Mixed media product | Feb 2018 | Tuttle Publishing | 9780804847322 | 224pp | 228x152mm | GEN
Vietnamese Stories for Language Learners—a language learning experience for beginner to intermediate students of the Vietnamese language.
Nothing introduces students and cultural enthusiasts to a language and people better than stories. Intended for Vietnamese language students or heritage learners, the stories in this volume present the everyday vocabulary and grammar in use in Vietnam today. Forty folk stories have been edited and simplified for learning purposes, and are presented in parallel Vietnamese and English versions to facilitate language learning.
These delightful Vietnamese folktales animate the culture in an immediate way, offering readers a glimpse of the social, cultural and religious aspects of Vietnamese society in bygone eras. The English translations allow readers who are not yet studying the language to experience the wisdom and humor in these traditional, well-loved stories. An audio CD in Vietnamese helps students improve their pronunciation and inflection, and introduces readers to the uniquely Vietnamese story of storytelling. Discussion questions, vocabulary and cultural notes are provided at the end of each story.