All the Murmuring Bones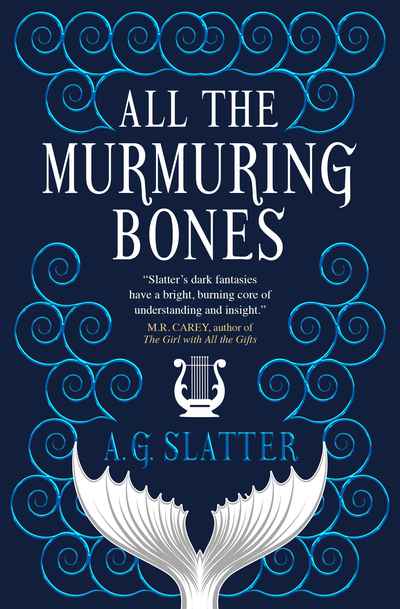 Paperback | Mar 2021 | Titan Publishing Group | 9781789094343 | 368pp | 198x130mm | GEN | AUD$22.99, NZD$24.99

For fans of Naomic Novik and Katharine Arden, a dark gothic fairy tale from award-winning author Angela Slatter.
Orphaned as a young child, Miren O'Malley has been brought up by her grandparents on their isolated, rambling estate Hob's Hallow.
Long ago her family prospered due to a deal struck with the mer, the terrifying creatures who live in the depths of the sea: safety for their merchant ships in return for a child of each generation. But for many years the family have been unable to keep their side of the bargain and their fortunes have suffered as a result.
When Mirin's grandfather dies, her grandmother puts in train a plan to restore their glory — but at the price of Mirin's freedom.
Finding amongst her grandfather's papers evidence that her parents may still be alive, Mirin is determined to escape and discover the truth about her origins. This takes her on a treacherous journey to Blackwater, the estate her parents built when they fled Hob's Hallow, but on arrival Mirin finds the estate in decline and her 'Uncle Edward' in charge: where are her parents, and who is this Edward Elliott really?
A story of mystery and magic and the strange creatures that lurk beneath the waves.
'Slatter's dark fantasies have a bright, burning core of understanding and insight.' — M.R Carey, author of The Girl with All the Gifts and The Boy on the Bridge
Praise for Angela Slatter:
'Angela Slatter's stories are horrific, mysterious, whimsical, and mischievous. Beautifully written, full of humanity and intelligence, her stories are both timely and timeless in their concerns. This is an essential collection from one of our best.' — Paul Tremblay, author of A Head Full of Ghosts and The Cabin at the End of the World.