Shorter Lives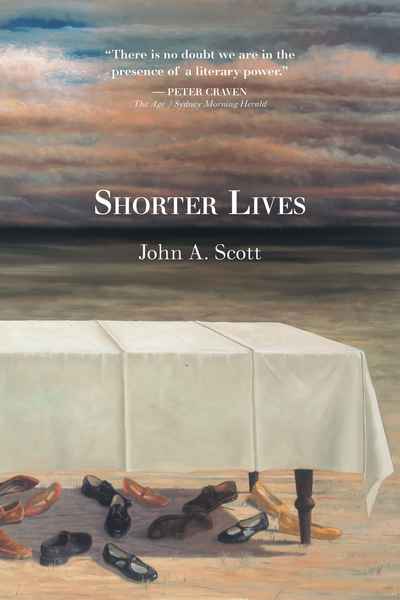 Paperback | Jun 2020 | Puncher and Wattmann | 9781925780482 | 146pp | 210x148mm | GEN | AUD$25.00, NZD$29.99

Shorter Lives' histories of notable creators (and notable enablers of the creative) drift away from conventional tellings to offer alternative facts and believable untruths. No small part of the author's extensive research, however, has been the trawling of existing biographies for unrepresentative, yet documented, instances of the bizarre.
In our post-truth world of fake news and mythmaking, Scott's revised biographies make a significant contribution to both speculative fiction and the developing field of non-fiction poetry.
'Shorter Lives plunges below the received biographies of the writers it examines to disinter the emotional, psychological, erotic and other secrets that arguably underpin, explain and give force to their work.
The results are sometimes unsettling, sometimes confounding, sometimes electric, and almost always absorbing. Scott's distillations of the lives some of the writers and artists concerned — the Woolfs, Rimbaud, Picasso — contain a deep probing of Modernity itself, a looking backward to better understand our current aesthetic and the challenges it faces.' — David Brooks, author of The Fern Tattoo