Real Differences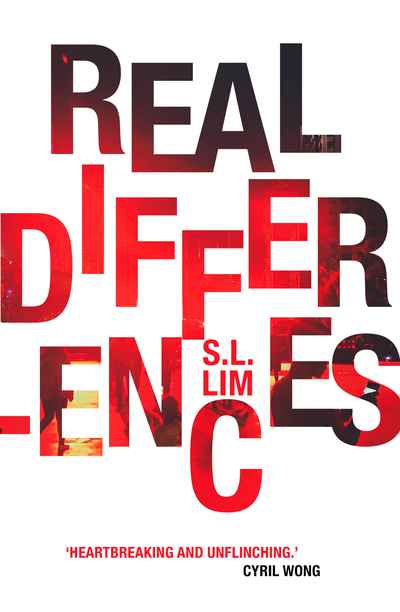 Paperback | Jun 2019 | Transit Lounge | 9781925760286 | 288pp | 234x153mm | GEN | AUD$29.99, NZD$34.99

*Winner of the 2020 NSW Premier's Literary Awards UTS Glenda Adams Award for New Writing*
Middle-class, clever and white, Nick is a child of privilege while his best friend Andie is the daughter of Indo-Chinese refugees. Despite their very different backgrounds, they share a conviction they can change the world for the better.
At the outset, Nick is pushing papers in a dead-end job while Andie is embarking on a secular crusade against world poverty. This generates conflict with her white husband Benjamin, who feels that Australians should come first. Meanwhile, Andie's cousin, the teenage Tony is burdened by his parents' traumatic past and impossible expectations. To their dismay, he finds solace in radical faith.
S. L. Lim acutely captures the dreams and disaffections of a millennial generation.
Real Differences is an emotionally resonant novel about idealism, ethical ambition, and love, filled with unforgettable characters. It ultimately asks us the most important question of all: What is our life for?
'The quiet writers are the most disturbing, the way they look at the world without flinching and report without surprise or judgement. A witty and devastating debut.' — Peter Bishop

'Heartbreaking and unflinching, the novel exposes the growing, everyday fissures within contemporary life, the trauma of wounds widened by insurmountable cultural divisions, and the relationships of ordinary people that mend or break under the pressures of private upheaval and familial histories.' — Cyril Wong, author of Let Me Tell You Something About That Night

'Real Differences is that rare and vital thing, a novel that asks what it takes to live by an ambitious moral code. In portraying the struggles, the self-doubt, the resentments of others, the disillusion and the ecstatic certainty that such commitment can bring, it grapples with some of the most profound questions faced by anyone who wonders, What should I do with my life?' — Larissa MacFarquhar, The New Yorker, author of Strangers Drowning: Impossible idealism, drastic choices, and the urge to help