A Rulebook for Arguments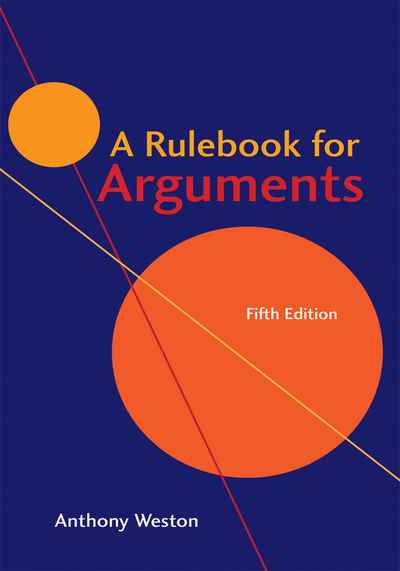 Paperback | Jun 2018 | Hackett Publishing | 9781624666544 | 120pp | 215x139mm | TXT | AUD$12.95, NZD$16.99

From academic writing to personal and public discourse, the need for good arguments and better ways of arguing is greater than ever before.
This timely fifth edition of A Rulebook for Arguments sharpens an already-classic text, adding updated examples and a new chapter on public debates that provides rules for the etiquette and ethics of sound public dialogue as well as clear and sound thinking in general.
Comments on the previous edition:
"This is the ultimate 'how-to' book for anyone who wants to use reasons and evidence in support of conclusions, to be clear instead of confusing, persuasive instead of dogmatic, and better at evaluating the arguments of others."