Social, Emotional, and Psychosocial Development of Gifted and Talented Individuals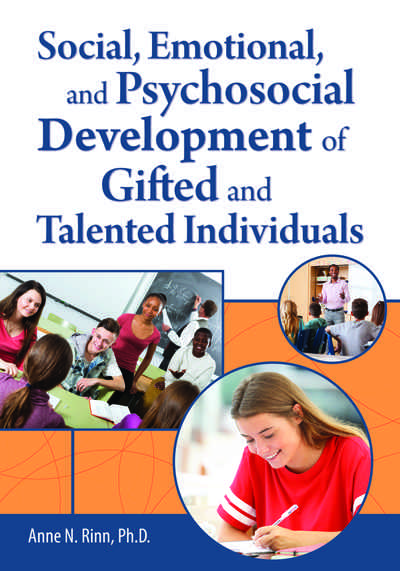 This book merges the fields of individual differences, developmental psychology, and educational psychology with the field of gifted education for a complete overview of the social, emotional, and psychosocial development of gifted and talented individuals.
This topic is explored through multiple paradigmatic lenses and across varying conceptions of giftedness, resulting in a comprehensive resource geared toward graduate students, early career scholars, and teachers. The book is framed around four broad questions: What is development, Are gifted individuals qualitatively different from others, Which psychosocial skills are necessary in the development of talent, and What effect does the environment have on the development of talent? Topics covered include developmental trajectories, personality development, social and emotional development, perfectionism, sensory sensitivity, emotional intensity, self-beliefs, motivations, systems perspective, psychosocial interventions, and counselling and mental health.