The Perfume Burned His Eyes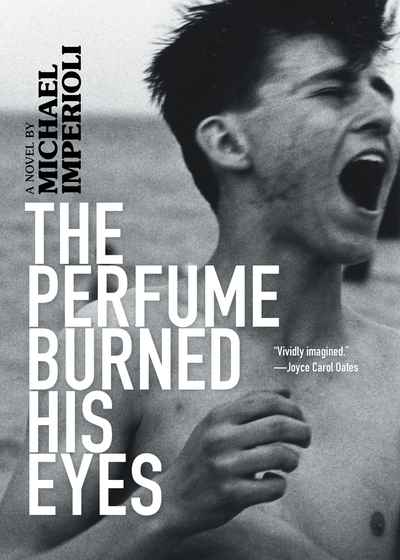 Paperback (Trade paperback US) | May 2023 | Akashic Books | 9781636140698 | 256pp | 178x127mm | GEN | AUD$29.99, NZD$34.99
Hardback (B501) | Jun 2018 | Akashic Books | 9781617756207 | 256pp | 177x127mm | GEN | AUD$29.99, NZD$34.99

Matthew is a sixteen-year-old living in Jackson Heights, Queens, in 1976. After he loses his two most important male role models, his father and grandfather, his mother uses her inheritance to uproot Matthew and herself to a posh apartment building in Manhattan. Although only three miles away from his boyhood home, "the city" is a completely new and strange world to Matthew.
Matthew soon befriends (and becomes a factotum of sorts to) Lou Reed, who lives with his transgender girlfriend Rachel in the same building. The artistic-shamanic rocker eventually becomes an unorthodox father figure to Matthew, who finds himself head over heels for the mysterious Veronica, a wise-beyond-her-years girl he meets at his new school.
Written from the point of view of Matthew at age eighteen, two years after the story begins, the novel concludes with an epilogue in the year 2013, three days after Lou Reed's death, with Matthew in his fifties.
"Screenwriter and Emmy-winning actor Imperioli's first novel is the atmospheric coming-of-age story of 17-year-old Matthew, whose mother moves them from Queens to a posh apartment in Manhattan in 1976...Matt is a not an atypical teenager--think Holden Caulfield without the cynicism--but, often afraid and awkward, he is a reactor, not an actor, until the end of the novel, which, without foreshadowing, comes as a harrowing surprise...Imperioli can definitely write, and he gets high marks for the verisimilitude and empathy that he evokes in this fine crossover novel." --Booklist, Starred Review
"Imperioli's lived-in details about the city help make the world feel realistic...[The novel] is an immersive trip into its narrator's memories of a turbulent time. Some fictional trips into 1970s New York abound with nostalgia; this novel memorably opts for grit and heartbreak." --Kirkus Reviews