The Happiness Paradox: How Our Pursuit of Control, Ownership, and Independence is Robbing Us of Joy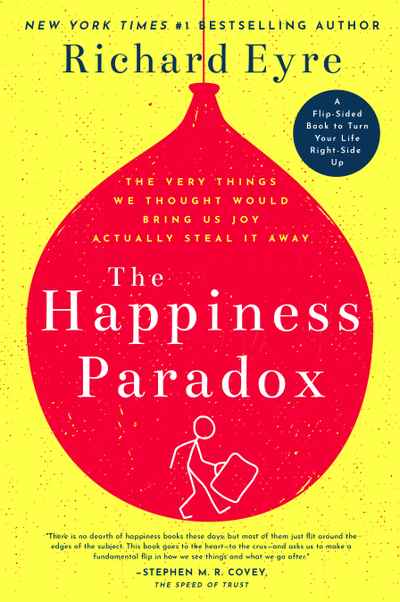 New York Times #1 bestselling author Richard Eyre contends that the three things today's society desires most—control, ownership, and independence—are, paradoxically, the very "false goals" that bring the most discouragement and unhappiness in our lives.
Providing a mind-changing exploration of the inherent problems with our fixation on these "three deceivers," Eyre responds with a unique and engaging counterpoint of how to switch to the joy-giving alternatives of serendipity, stewardship and interdependence and thus live a more virdent and abundant life.
Eyre, author of Teaching Your Children Values, The Entitlement Trap, and The Turning, uses his engaging and highly personal style to walk us through a mental paradigm shift that can change our lives. An impactful and illuminating exploration of how what we seek impacts our well-being, The Happiness Paradox is one of the most unique books ever written about our search for lasting joy.