Beautiful Balts: From displaced persons to new Australians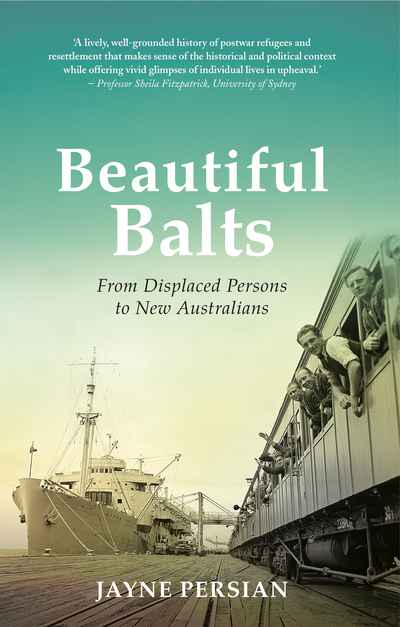 Paperback | Jun 2017 | NewSouth | 9781742234854 | 240pp | 210x135mm | GEN | AUD$39.99, NZD$47.99

170,000 Displaced Persons arrived in Australia between 1947 and 1952 – the first non-Anglo-Celtic mass migrants.
Australia's first immigration minister, Arthur Calwell, scoured post-war Europe for refugees, Displaced Persons he characterised as 'Beautiful Balts'. Amid the hierarchies of the White Australia Policy, the tensions of the Cold War and the national need for labour, these people would transform not only Australia's immigration policy, but the country itself.
Beautiful Balts tells the extraordinary story of these Displaced Persons. It traces their journey from the chaotic camps of Europe after World War II to a new life in a land of opportunity where prejudice, parochialism, and strident anti-communism were rife. Drawing from archives, oral history interviews and literature generated by the Displaced Persons themselves, Persian investigates who they really were, why Australia wanted them and what they experienced.
'They were often called " Bloody Balts" and told to go back to where they came from; yet this group of post-World War II immigrants from Eastern Europe helped shape modern Australia with their culture and through peaceful assimilation. Life was a hard journey but it was also a song of hope. Jayne Persian's Beautiful Balts celebrates both.' – Peter Skrzynecki OAM
'A lively, well-grounded history of postwar refugees and resettlement that makes sense of the historical and political context while offering vivid glimpses of individual lives in upheaval.' – Professor Sheila Fitzpatrick, University of Sydney