Decorate This, Not That!: Big Design in Tiny Spaces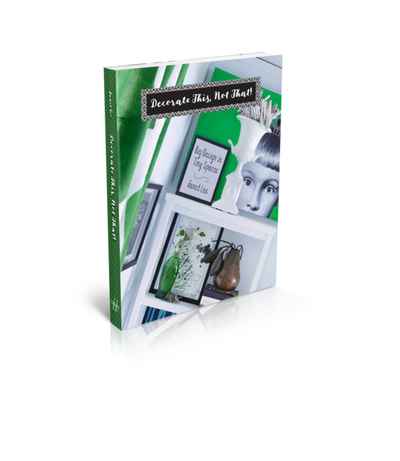 What? A DIY valet chair that artfully corrals coats, heels, and handbags in a compact 12 square inches? Rubber garage tiles-to-go that bring sexy back to a tired old kitchen floor in one click? A folding herringbone fireplace liner designed à la Popsicle® sticks? Decorate This, Not That! picks up where author Janet Lee's debut book, Decorating in a Nutshell, leaves off, as the quintessential modern, chic, budget-friendly guide to decorating and living posh, portable, and proud in pint-sized spaces. Chock full of inventive, noncommittal space-alluding dé cor and multifunctional storage ideas that won't hurt walls or windows, Decorate This, Not That! is in a style league of its own.
A former Oprah Show producer, Lee has all the tips necessary to create an exceptional environment on a budget of time, space, and finance. She also knows how not to lose control of achieving the perfect small-space environment, and steers readers clear of these pitfalls. Assuming that small spaces will be either vertically or horizontally challenged, Lee has anabundance of plans for how to maximize space, storage, time and budget for every room.