When You Were Small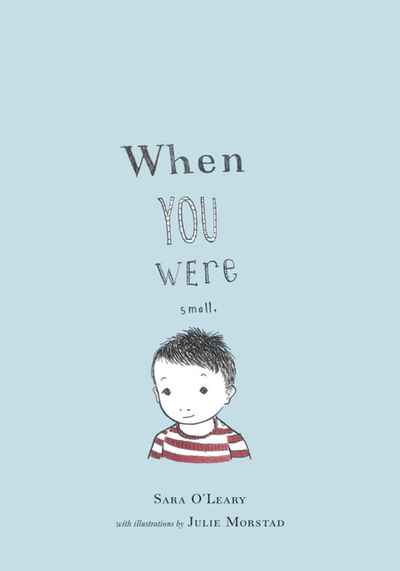 Paperback | Jan 2018 | Simply Read Books | 9781772290080 | 40pp | 254x178mm | GEN | AUD$14.99, NZD$18.99
Hardback | Jun 2006 | Simply Read Books | 32pp | GEN | AUD$24.95, NZD$29.99

Age range 4 to 8
This critically acclaimed, award-winning picture book, from powerhouse talents Julie Morstad and Sara O'Leary, is now available in paperback!
This award-winning picture book is now available in paperback! All children like to hear stories about when they were small. In this charming story, part of the popular The Henry Books series by Sara O'Leary and Julie Morstad, a young boy and his father reminisce together before bedtime. For children there is a whole period of their life that they can not remember and, for all they know, it could have been the most magical time of their life.
The hardcover edition of When You Were Small won the 2007 Marilyn Baillie Picture Book Award, won First Prize at the 2007 Alcuin Society Awards for Excellence in Book Design, was shortlisted for the 2007 Amelia Frances Howard-GIbbon Illustrator's Award, and was a 2007 CanWest Raise a Reader Beginning Reader Pick.