The Year I Was Peter the Great: 1956—Khrushchev, Stalin's Ghost, and a Young American in Russia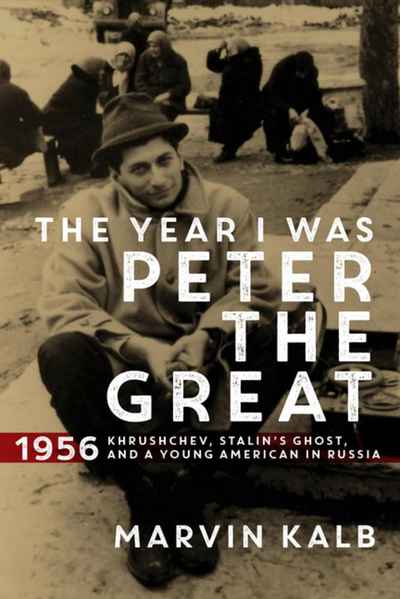 A chronicle of the year that changed Soviet Russia—and molded the future path of one of America's pre-eminent diplomatic correspondents 1956 was an extraordinary year in modern Russian history. It was called "the year of the thaw"—a time when Stalin's dark legacy of dictatorship died in February only to be reborn later that December.
Marvin Kalb, then a young diplomatic attaché at the U.S. Embassy in Moscow, observed this tumultuous year that foretold the end of Soviet communism three decades later. He went where few other foreigners would dare go, listening to Russian students secretly attack communism and threaten rebellion against the Soviet system, traveling from one end of a changing country to the other and, thanks to his diplomatic position, meeting and talking with Khrushchev, who playfully nicknamed him Peter the Great.
In this, his fifteenth book, Kalb writes a fascinating eyewitness account of a superpower in upheaval and of a people yearning for an end to dictatorship.