Master Architects of Southern California 1920-1940
Gordon B. Kaufmann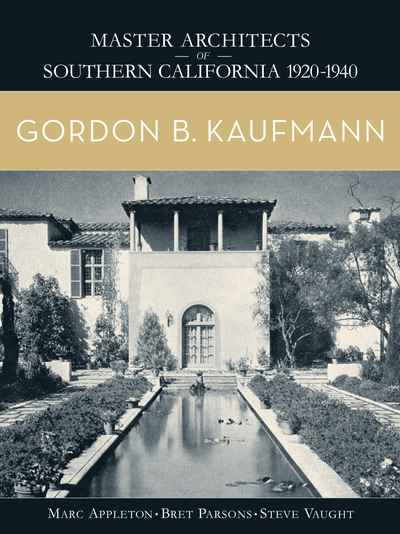 Master Architects of Southern California 1920-1940
Hardback | May 2021 | Angel City | 9780692749982 | 208pp | 229x305mm | RFB | AUD$105.00, NZD$125.00
As part of a larger series on Master Architects of Southern California: 1920-1940, this book highlights the work of Gordon B. Kaufmann, using vintage photographs.

The authors feature the architect whose design for Greystone, the mansion he created for E.L. Doheny Jr. and Lucy Doheny, catapulted him to the top of his field. Kaufmann combined elements of English Gothic and Jacobean styles when he designed the Doheny residence. At the time, the home was the largest private residence in Southern California, a fitting 55-room manor for the son and daughter-in-law of the richest man in the United States. Although his name has been lost to history except in the circles of architectural historians, Kaufmann's stamp is all over Southern California. Greystone is far from his crowning achievement.
Gordon B. Kaufmann includes a detailed career biography that chronicles numerous residential projects Kaufmann designed, including homes for many legendary Los Angeles families, with names like Chandler, Adamson, Getz, Hampshur-Jones, and Janss, to name a few. In addition, Kaufmann designed Hoover Dam, the Los Angeles Times Building, Caltech's Atheneum, Santa Anita Park, and other important Southern California landmarks.