Reconceptualising Maths and Science Teaching and Learning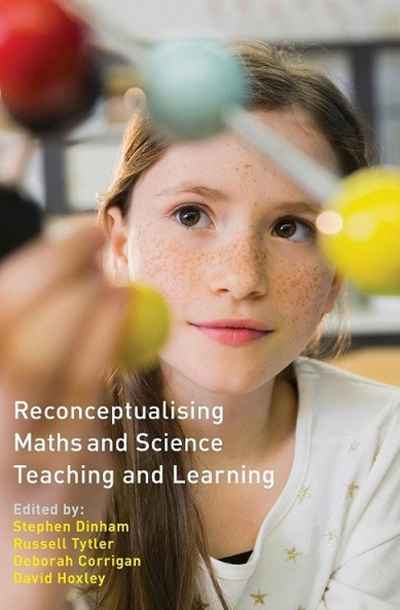 How do we enable young people to imagine themselves as the next generation of STEM professionals?
How do we do this in a way that engages the desire to learn and explore?
In Australia, there is increasing concern at the declining participation in advanced-level school mathematics and physical sciences; fewer students electing to study STEM programs at university; and, evidence of declining performance of Australian students on international comparative tests in mathematics and science.
This timely book highlights the need to reconceptualise Maths and Science Teacher Education Programs (ReMSTEP) in order to revitalise maths and science teaching approaches within primary and secondary schools. Through a series of seven 'innovations', such as offering maths and science specialisations within primary pre-service teaching programs, or creating opportunities to connect scientists and mathematicians with both pre-service teachers and practitioners in developing activities for school contexts, ReMSTEP recognises that teacher graduates are powerful change agents for making maths and science curricula more engaging, challenging and relevant for primary and secondary students.
This substantively researched text, based on ReMSTEP's extensive trialling and exhaustive consultation with researchers and practitioners alike, enriches the debate on the educational relevance of maths and science, and is a crucial reference for educational decision-makers, lecturers and pre-service teachers, and school leaders.
Part A examines the challenges around science and maths education.
Part B explores, through case studies, the seven ReMSTEP innovations around which the activities were organised.
Part C provides an overview of the impacts of the innovations and explores the implications of the findings.