Biophilia Effect: The Healing Bond Between Humans and Nature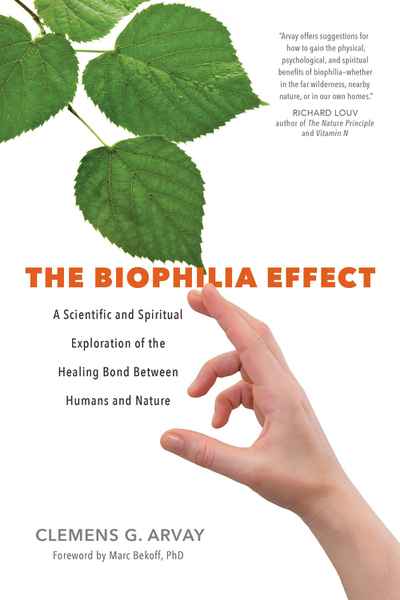 Discover why being in nature may be the best thing you can do for your health.

Did you know that spending time in a forest activates the vagus nerve, which is responsible for inducing calm and regeneration? Or that spending just one single day in a wooded area increases the number of natural killer cells in the blood by almost 40 percent on average?

Most of us have experienced an intuitive sense of the healing power of nature. Clemens G. Arvay's new book brings us the science to verify this power, sharing fascinating research along with teachings and tools for accessing the therapeutic properties of the forest and natural world. Already a bestseller in Germany, The Biophilia Effect is a book that transforms our understanding of our interconnection with nature — and shows us how to engage the natural world wherever we live for greater health, inspiration, rejuvenation, and spiritual sustenance.