Rock Hudson, Erotic Fire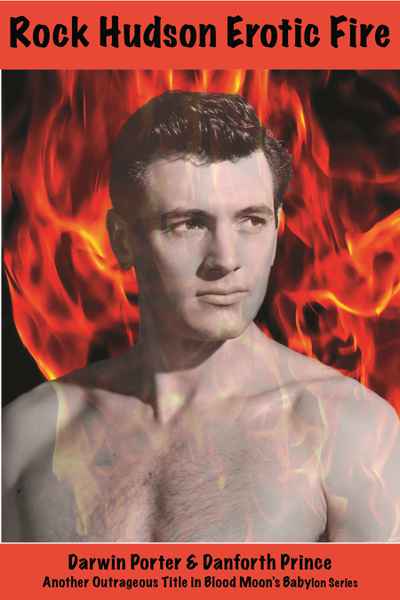 Rock Hudson reigned in the late 1950s and early '60s as "Hollywood's greatest ambisexual swordsman," seducing icons who included Marilyn Monroe, Elizabeth Taylor, Errol Flynn, Tyrone Power, Joan Crawford, Ava Gardner, and Lana Turner. Mamie van Doren, the busty, provocative, and promiscuous bombshell, asserted loudly that "the boulder that Rock's agent named him after was a big one."

Usually in secret, Hudson's close friends and lovers asserted that his greatest performances were the "personae" he was forced to act out in public as a means of sustaining his heterosexual credentials. Privately, he performed, perhaps addictively, in many hundreds of (nominally) secretive sexual trysts, fighting off blackmail attempts and investigations by the FBI. He went on to survive a hastily arranged marriage to Phyllis Gates, who later emerged as a manipulative antagonist with a blackmailing agenda of her own.
Although maligned by the media because of the stigmas associated with his AIDS-related death in 1985, Rock showed inner courage and manly grace as he lay dying. "This is my shining hour," he told his closest friends, as the media rushed to "out" him as a "celebrity bisexual" who'd been stricken by the then-stigmatizing scourge.
Today, beloved by hordes of cultish fans and film buffs around the world, Rock Hudson is the often misunderstood (until now) golden boy of a glamorous bygone era.