The Greek Wall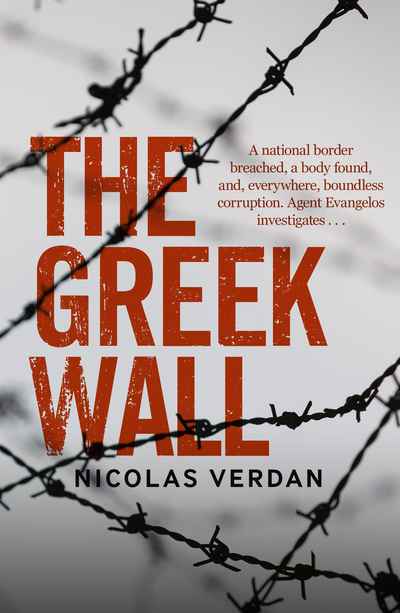 Paperback | Feb 2018 | Bitter Lemon Press | 9781908524850 | 252pp | 198x127mm | GEN | AUD$19.99, NZD$24.99

A severed head is found on the Greek border near a wall planned to stop Middle Eastern immigrants crossing from Turkey. Intelligence Agent Evangelos must solve the case of the severed head but is also asked not to make waves. After all, EU funding and relations with Germany are at risk. But Evangelos wants to get to the truth: about the murder, about human trafficking and prostitution in Greece, and about the corruption surrounding the wall's construction.
This is a mystery novel and a political thriller with a crime, an investigation, even a car chase and some form of final justice, but more importantly it evokes the problems of the West incarnated in Greece: isolationism, fear of immigration, economic collapse and corruption.
"Evangelos's dilemmas and the strength and weaknesses of his character are vividly brought to life. But it is the sheer poetic beauty of the writing (despite the sleaziness and brutality of the storyline), and the haunting descriptions of the landscape, that remain solidly in the mind" — Shots Crime & Thriller Ezine.
Read more about "Swiss author Verdan's stellar U.S. debut" in Publishers Weekly here.