Reverie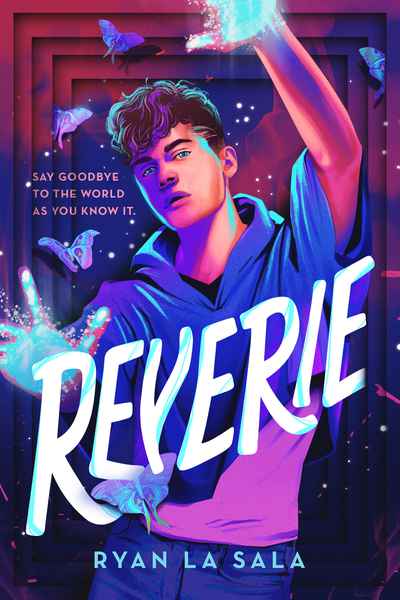 WINNER 2019-2020 Kid's Indie Next Pick
Barnes & Noble YA Book Club Pick
Walmart Buzz Pick
Age range 14+
When Kane tries to piece together his memories, his definition of reality starts to come undone...
All Kane Montgomery knows is that the police found him half-dead in the river. The only witness — his little sister Sophia — claims he was dragged there by something not of this world. If Kane can't come up with a better explanation, he'll be shipped off to award.
As Kane pieces together clues, he's confronted by reality rapidly coming undone. The local community college warps into a subterranean temple, a historical estate nearby blooms into a Victorian romance, and people come out of the woodwork, claiming to be his secret friends. Increasingly tangible and terrifying realities materialize around Kane…and then his memories begin to return.
'This outstanding debut novel will light readers' imaginations on fire.' — School Library Journal, Starred Review
'Imaginative, bold, and full of queer representation, this is a must-purchase for YA collections.' — Lauren Hathaway, University of British Columbia
'A darkly imagined, riveting fantasy… thrilling.' — Shelf Awareness
'With its fresh take on a diverse cast, its queer-power narrative, and its unique rendering of dream magic, this fantasy offers readers something wonderfully new and engaging…A gem of a novel that is as affirming as it is entertaining.' — Bulletin of the Center of Children's Books
'Joyously, riotously queer.' — Kirkus Reviews
'A unique, clever fantasy.' — Booklist
'Heartfelt… powerfully nuanced.' — Publishers Weekly
'A unique addition to YA collections that represents diversity in the book's characters and the author.' — School Library Connection
'A fever nightmare of epically queer proportions…Reverie is the kind of magical, twisty adventure that made me feel at home.' — Mark Oshiro, Anger is a Gift
'Effervescent. Reverie is unlike anything I've read.' — Zoraida Córdova, A Twist of Fate: A Star Wars Story, and the Brooklyn Brujas series
'Forget following your own dreams; follow Ryan La Sala's into Reverie, a vivid, exciting, and profoundly original tale of identity, imagination, and, of course, villainous drag queen sorcery.' — Alex London, bestselling author of Proxy and Black Wings Beating
'Readers will be guessing to the end of this wild and weird and crazy ride, and they'll love every minute of it.' — Sam J. Miller, Nebula-Award-winning author of The Art of Starving
'Smart, sensitive, and unabashedly queer, this atmospheric debut reshaped my heart. Reverie has the makings of a YA sensation.' — Amy Rose Capetta, author of The Brilliant Death and The Lost Coast
'Reverie is a dreamy escapist fantasy that will keep you entertained and on your toes. With beautiful prose, fantastic landscapes, and a drag queen sorceress who I'd let step on me any day, you won't want to miss this debut.' — Tara Sim, author of the Timekeeper trilogy
'A spectacular, imaginative tale unlike anything you've read all year!' — Paste Magazine
'Reverie promises to open entirely new vistas in the world of LGBTQ fiction.' — Goodreads Blog (Best Young Adult Books of December)
'Dazzling.' — POPSUGAR
'Reverie makes a strong, late-season case as one of the best young adult fantasies of the year.' — Tor.com
'Queer, dream-bending mystery fantasy may well be the next big thing, and I'm here for it!' — Caitlyn Paxon, NPR.org