Critical Mass: Social Documentary in France from the Silent Era to the New Wave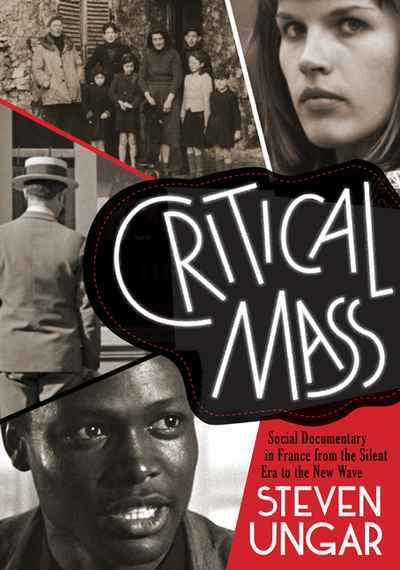 Paperback | Dec 2018 | University of Minnesota Press | 9780816689217 | 328pp | 254x178mm | RFB | AUD$42.99, NZD$54.99

Thirty-five years of nonfiction films offer a unique lens on twentieth-century French social issues.
Critical Mass is the first sustained study to trace the origins of social documentary filmmaking in France back to the late 1920s. Steven Ungar argues that socially engaged nonfiction cinema produced in France between 1945 and 1963 can be seen as a delayed response to what filmmaker Jean Vigo referred to in 1930 as a social cinema whose documented point of view would open the eyes of spectators to provocative subjects of the moment.
Ungar identifies Vigo's manifesto, his 1930 short À propos de Nice, and late silent-era films by Georges Lacombe, Boris Kaufman, André Sauvage, and Marcel Carné as antecedents of postwar documentaries by Eli Lotar, René Vautier, Alain Resnais, Chris Marker, and Jean Rouch, associated with critiques of colonialism and modernization in Fourth and early Fifth Republic France.
Close readings of individual films alternate with transitions to address transnational practices as well as state- and industry-wide reforms between 1935 and 1960.
Critical Mass is an indispensable complement to studies of nonfiction film in France, from Georges Lacombe's La Zone (1928) to Chris Marker's Le Joli Mai (1963).