Assassin's Creed
Assassin's Creed: Into the Animus: Inside a Film Centuries in the Making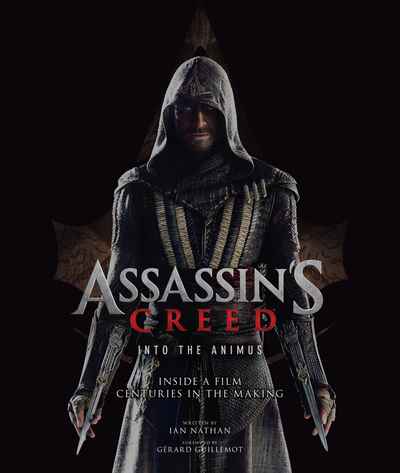 Hardback | Dec 2016 | Titan Publishing Group | 9781785654633 | 160pp | 279x235mm | GEN | AUD$69.99, NZD$79.99

Become a part of history with this exploration of the art and creation of the Assassin's Creed film. Based on the highly popular game series, the fight between the Assassins and Templars comes to the big screen in Assassin's Creed, directed by Justin Kurzel.
This visually stunning book chronicles the creation of this historical epic in vivid detail, including interviews with stars Michael Fassbender and Marion Cotillard.
Through a revolutionary technology that unlocks his genetic memories, Callum Lynch (Michael Fassbender) experiences the adventures of his ancestor, Aguilar, in 15th Century Spain. Callum discovers he is descended from a mysterious secret society, the Assassins, and amasses incredible knowledge and skills to take on the oppressive and powerful Templar organization in the present day.
Ian Nathan is the author of several books in the film genre, including Alien Vault: The Definitive Story of the Making of the Film and Masters of Cinema: Ethan and Joel Coen. He currently serves as Executive Editor of Empire magazine.