Passages: Key Moments in History
Perry Expedition and the "Opening of Japan to the West", 1853—1873: A Short History with Documents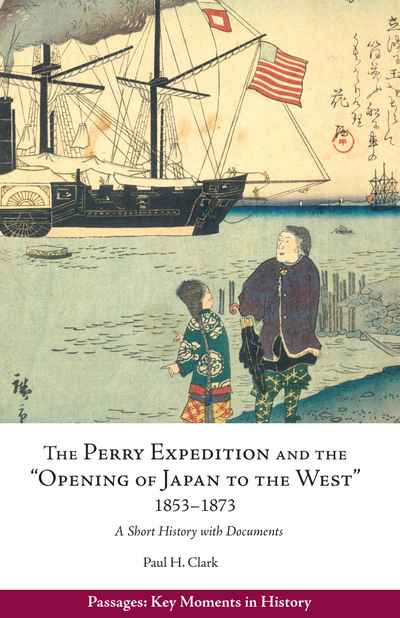 Passages: Key Moments in History
Paperback | Aug 2020 | Hackett Publishing | 9781624668869 | 168pp | 216x140mm | TXT | AUD$29.95, NZD$34.99
Hardback | Apr 2020 | Hackett Publishing | 9781624668890 | 168pp | 216x140mm | TXT | AUD$29.95, NZD$34.99
Drawing on the best recent scholarship, this short introductory volume examines the motivations and calculations of the major participants in the conflict, sets the 'opening' of Japan in the context of broader global history, and traces the effects of the crisis on subsequent international and regional geopolitical relations.
By the time Commodore Matthew Perry's squadron of four ships sailed, unbidden, into Tokyo Bay on July 8, 1853, the Japanese Tokugawan government had already fended off similar intrusions by the French, the Russians, the Dutch, and the British. These Western imperialists had the power and the means to force Japan into the kinds of treaties that would effectively spell the end of Japan's autonomy, and maybe even its existence as an independent country. Meanwhile, in those same months, Japan was also faced with a serious insurrection, the death of an emperor, and the death of a shogun — as well as with a series of natural disasters and associated famines. It was a 'perfect storm' of catastrophes, and the Japanese response would permanently alter the balance of geopolitical power around the world.
Selections from twenty-nine primary sources provide firsthand accounts of the event from a variety of perspectives, several illustrations are included, along with a note on historiographic interpretation.