The Secret Art of Lobbying: The Essential Business Guide for Winning in the Political Jungle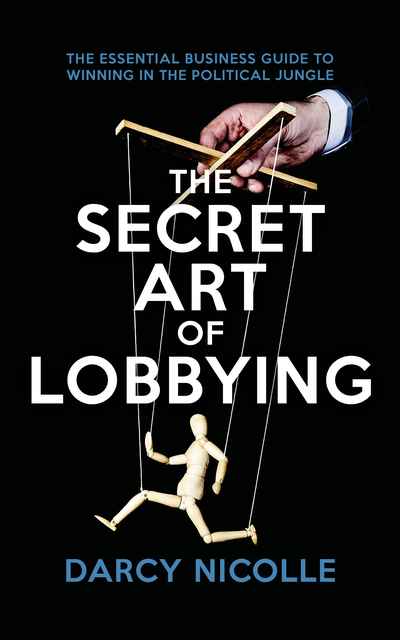 Paperback | Sep 2019 | Biteback Publishing | 9781785905056 | 304pp | 216x138mm | RFB | AUD$29.99, NZD$34.99

If what happens in politics is obscure, the art of lobbying is firmly hidden in the shadows. The Secret Art of Lobbying raises the veil on the world of lobbying for the businesses of today, showing exactly how you can go out and win in the political jungle.
Politicians and their decisions are too important and too costly for business people or anyone running an organisation to safely ignore — this book reveals the skills, tools and techniques of the professional lobbyist to get you on the political inside track. Nicolle covers everything from the practicalities of planning campaigns and dealing with political crises, honing your skills so you are the most persuasive and influential person in the room, all the way to how to lobby your local mayor, parliamentarians and governments across Europe.
An essential strategy for success in the modern business world, lobbying is all about persuading the right people at the right time. This book shows you how it's done.