Planet of the Apes Omnibus: Volume 2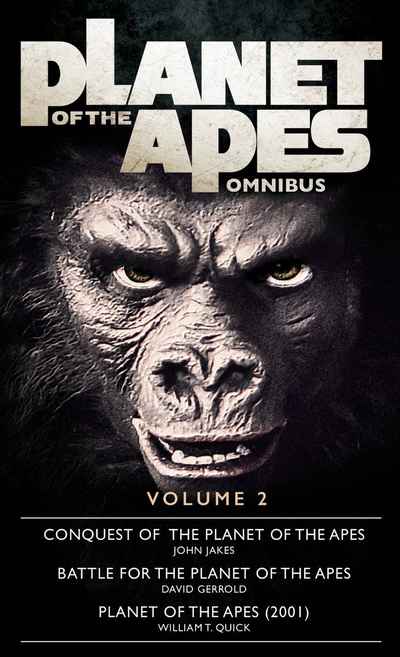 Paperback | Aug 2017 | Titan Publishing Group | 9781785653919 | 400pp | 174x108mm | GEN | AUD$15.99, NZD$19.99

When men discovered that the Planet of the Apes was their own Earth, it was only the beginning of the most incredible adventure of all time...
This omnibus edition contains:
CONQUEST OF THE PLANET OF THE APES By John Jakes
In the future, the Earth thrives from the enslavement of its apes. Caesar, the son of Cornelius and Zira, has been in hiding for decades, but surfaces to launch a revolution to overthrow humanity and free his kind.
BATTLE FOR THE PLANET OF THE APES By David Gerrold
It is ten years since Caesar freed the apes from slavery. He wants peace between his kind and the surviving humans, but there are whispers of mutiny among his people, and human survivors who also refuse reconciliation.
PLANET OF THE APES (2001) By William T. Quick
Crash-landing on an unfamiliar planet, Captain Leo Davidson finds humanity enslaved, and thinking, speaking apes in charge. Desperate, he must sow the seeds for a rebellion…