Siren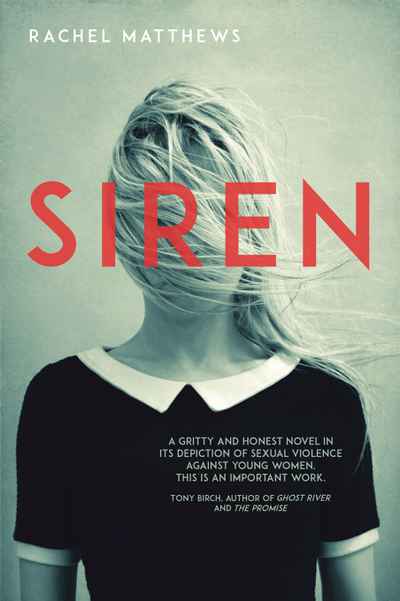 Paperback | Aug 2017 | Transit Lounge | 9780995359567 | 288pp | 234x153mm | GEN | AUD$29.95, NZD$34.99

A brave new novel that sensitively explores one woman's experience of sexual violence and the silencing of those who feel compelled to speak out.
What happens when a young woman enters a city apartment early morning, with two footballers? Jordi Spence is sixteen years old and lives in outer Melbourne. By daybreak, her world has shifted. Max Carlisle, a troubled AFL star, can't stop what comes next. And Ruby, a single woman from the apartment block, is left with questions when she sees Jordi leave.
In this remarkable novel, Rachel Matthews captures the characters of Jordi and her family, the players, and the often loveable inhabitants of a big city with a deceptive lightness of touch that seduces the reader. Siren reveals the often unnoticed life of a city while simultaneously drawing us deep into a dark and troubling world. What happens has an unexpected effect on all those who are both directly and indirectly involved.
The result is a powerful and haunting novel about cultural stereotypes and expectations, love, loneliness, family and our struggle to connect. In so many ways, Matthews subtly sounds the siren on sexual violence and its prevalence in our culture.
Read the recent review in The Australian,
'Rachel Matthews on the toxic culture of macho celebrity' - Sydney Morning Herald
'Rachel Matthews' Siren raises the alarm on the issue of sexual assault in sport' - The AU Review
'A powerful story that needs to be told' - Read the review in The Book Muse
'It is a book that must be read and learned from' - Readings