Wild Nature: Walking Australia's South East Forests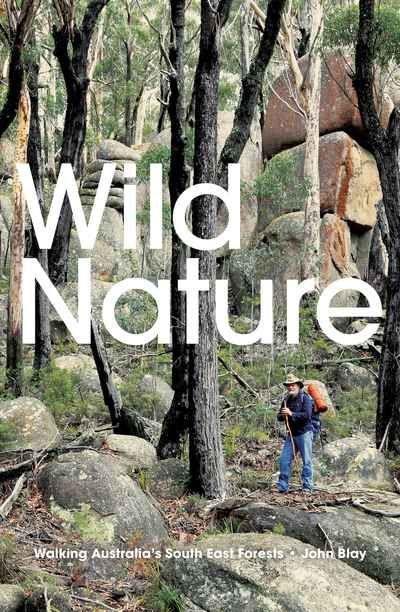 Paperback | Aug 2020 | NewSouth | 9781742236902 | 336pp | 234x153mm | GEN | AUD$39.99, NZD$47.99


An epic journey of discovery into the heart of a vast and contested Australian wilderness.
John Blay laces up his walking boots and goes bush to explore Australia's rugged south east forests – stretching from Canberra to the coast and on to Wilsons Promontory – in a great circle from his one-time home near Bermagui.
In Wild Nature, the bestselling author of On Track charts the forests' shared history, their natural history, the forest wars, the establishment of the South East Forests National Park and the threats that continue to dog their existence, including devastating bushfires. Along the way Blay asks the big questions. What do we really know about these wild forests? How did the forests come to be the way they are? What is the importance of wild nature to our civilisation?
'...As well as being a story of 'spiritual regeneration', it's also very much about the decades long 'war' between the forest industry and Aboriginal custodians and environmentalists, and about the history of this region. Reading Wild Nature is itself a deep immersion experience in the teeming tapestry of these wild places and what connects us with them.' — Fiona Capp, The Sydney Morning Herald
'This is a beautiful and enchanting book. John Blay is a superb walking companion – a naturalist, historian and philosopher whose writing glows with wit, wisdom and wonder. I savoured every word and relished every step. Wild Nature is a journal of meditation, observation and exploration, and a delicate natural and human history of the south east forests. What is nature, and how do we value it today? How did we save these special places and how might we lose them? Pick up this book and set foot in another world, a wild one nested within our own.' — Tom Griffiths
'A brilliant natural history of the south east forests. Blay brings a lifetime of experience, knowledge and passion to every walk.' — Inga Simpson, author of Nest, Where the Trees Were and Understory
'Moving and vividly told. John Blay's Wild Nature is a book like no other, written on the soles of his boots and in the wildness of his heart. At once personal, historical and political, it bears witness to the majesty and fragility of a unique Australian environment.' — Mark McKenna
'It's a wonderful relief to read the work of others who are closely attached to forests and to landscapes – the kinds of books like this one written by John Blay are such an important part of the natural identity of this wonderful continent.' — David Lindenmayer, Climate Change Institute