Wellbeing at Work: How to Build Resilient and Thriving Teams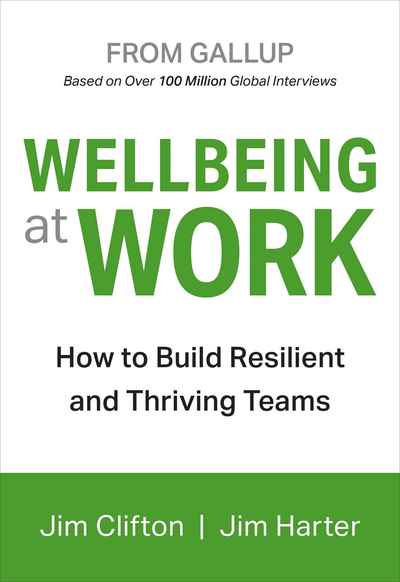 Hardback | Jun 2021 | Gallup Press | 9781595622419 | 336pp | 203x139mm | GEN | AUD$49.99, NZD$59.99


Since 2007, the Gallup World Poll has tracked the mood of the world. The number of people suffering — those who say their present life is miserable and have negative views of the next five years — is on the rise. Every percentage point represents about 50 million people aged 15+.
Based on over 100 million global interviews and extensive research into the key elements of wellbeing, Gallup's latest book, Wellbeing at Work, shows leaders how to address the mental health crisis and improve wellbeing where these efforts have the greatest impact — the workplace.
As workplaces around the world face mental and physical health crises, economic uncertainty, and heightened political and social tensions, resilient employees who are thriving at work and in their lives are more important than ever.
Wellbeing at Work breaks fresh ground in the discussion of employee mental health and wellbeing. With novel insights and the latest research, Gallup's next book takes the global conversation on employee wellbeing and resilience to new heights.
Wellbeing at Work is more than just another book to read. Leaders and organisations will use it as a resource for maximising employee wellbeing and building resilient teams. It is rich in research insights, strategies and actions leaders can take to create a thriving workplace culture — right now.
Universal and trusted, Gallup's unmatched authority and credibility transform businesses, nonprofit organisations, schools and faith communities that want to develop their human potential.