Storm Crow
The Storm Crow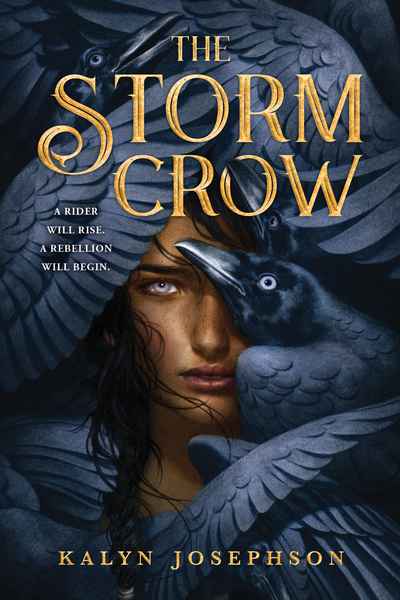 Paperback | International Ed. | Jul 2019 | Sourcebooks Fire | 368pp | 210x140mm | GEN
Hardback | Jul 2019 | Sourcebooks Fire | 9781492672937 | 368pp | 229x152mm | GEN | AUD$29.99, NZD$34.99


Age range 12+
A thrilling new fantasy debut that is Eragon meets And I Darken, and follows a fallen princess as she tries to bring back the magical elemental crows that were taken from her people.
In Rhodaire, magical, elemental Crows are part of every aspect of life. Until the Illucian empire invades and destroys all the crows. That terrible night has thrown Princess Ana into a deep depression. Her sister Caliza is busy running the kingdom, but all Ana can do is think of what she has lost and how she will never be a Crow Rider.
When Caliza is forced to agree to a marriage between Ana and the crown prince of Illucia, Ana decides to act. After stumbling upon a hidden Crow egg, she and her sister devise a plan to start a rebellion.
'The Storm Crow is everything we love about YA fantasy, with an enchanting world and original magic that keeps the story fresh. Clashing kingdoms, thrilling action, and an imperfect heroine make this book a must-read. This soaring debut was a delight.' — Adrienne Young, New York Times bestselling author of Sky in the Deep
'The Storm Crow is a fantastic debut. Written with both power and charm, it showcases some of my favorite world building ever in a YA fantasy, and has nuanced, wonderful characters and relationships. Dragon fans should get ready for their next favorite creature. I loved this.' — Jessica Cluess, author of A Shadow Bright and Burning