The Dragon's Legacy
The Seared Lands: The Dragon's Legacy Book 3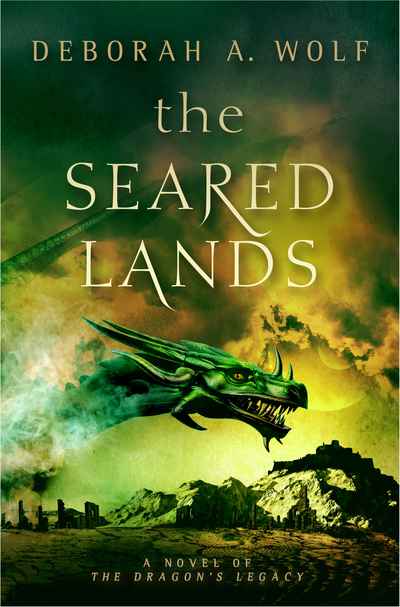 Paperback | Aug 2020 | Titan Publishing Group | 9781785651144 | 520pp | 198x129mm | GEN | AUD$18.99, NZD$24.99


The concluding novel in the Dragon's Legacy trilogy as the world descends into war and the conflicts may awaken the Earth Dragon — leading to total destruction.
This book, while following the previous stories, focuses a great deal on the Illindrist, Aasah, and his apprentice Yaela, strange people with stranger powers who come from a land of salt and fire.
In the days of the Sundering, Quarabala — the Seared Lands — were cursed by Akari Sun Dragon and scorched beyond all recognition. Now a cruel place inhabited by nightmare beasts, the Seared Lands are home to a desperate few; and as fears of a second Sundering grow, these people look to greener lands. If no place is found for them, they will seize new lands from the soft hands of Those Who Dwell Above.
They have nowhere else to go, they have nothing to lose…
And this time, they are not alone.