Mammals of the South-west Pacific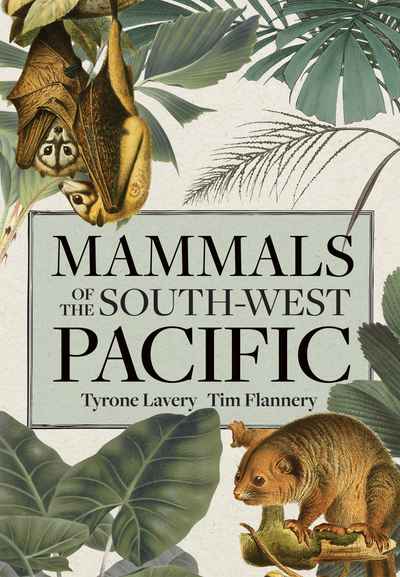 Hardback | Jun 2023 | CSIRO Publishing | 9781486312627 | 360pp | 245x170mm | RFB | AUD$220.00, NZD$250.00


The South-west Pacific has long been a major drawcard for naturalists wishing to study wildlife and how it evolves on our planet. Islands are special because they promote unusual forms of life, and large proportions of the species they hold are found nowhere else on Earth. The mammals of the South-west Pacific are no exception. Many are distributed only across single islands or archipelagos, and they provide endless examples of why islands can be such extraordinary places.
Tyrone Lavery and Tim Flannery are Australian field mammalogists who have spent large parts of their careers in the Pacific studying the taxonomy, ecology and conservation of the region's mammals and have named numerous species new to science.
Mammals of the South-west Pacific details the natural history knowledge available for more than 180 species of marsupials, bats and rodents from 24 Pacific nations and territories. Species profiles are accompanied by distribution maps, illustrations and photographs. Many of the photographs presented are the first images ever captured for unique Pacific island species. By combining available knowledge with unpublished data collected over years of field work, Mammals of the South-west Pacific forms a definitive guide to the mammals from this region.