Leading Improvement in Mathematics Teaching and Learning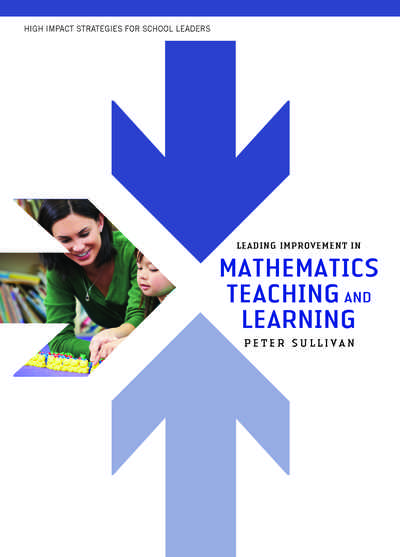 Paperback | May 2020 | ACER Press | 9781742865386 | 128pp | 245x176mm | GEN | AUD$49.95, NZD$57.99


School leaders have ready access to assessment data, motivating efforts to improve the numeracy outcomes of their students, but it can be difficult for principals to decide how to achieve these goals within their school's existing strategic plans and policies.
Emeritus Professor Peter Sullivan brings his decades of experience and research in mathematics teaching and education to a carefully curated selection of proven practices and effective approaches that will help school leaders empower teachers and achieve improved numeracy outcomes for their students.
With links to the OECD's Future of Education and Skills 2030 framework and the Victorian Education Department's high impact teaching strategies, the book gives school leaders insights into professional learning opportunities and high-impact practices that can align improvement visions and goals with effective classroom approaches.
Quality learning experiences, lesson structure, learning sequences, classroom culture, collaborative planning and effective teaching are addressed in ways that will help school leaders improve not only students' numeracy and mathematics outcomes, but also their critical and creative thinking skills, enabling classroom learning to be transferred to real-life contexts.
Leading Improvements in Mathematics Teaching and Learning provides a framework for a set of high-impact strategies that individually and together can be the focus of teacher professional learning, school improvement and student numeracy achievement.