Ladybird Beetles of the Australo-Pacific Region: Coleoptera: Coccinellidae: Coccinellini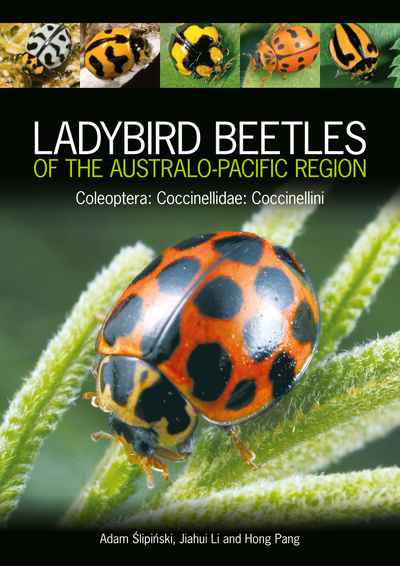 Hardback | Mar 2020 | CSIRO Publishing | 9781486303878 | 240pp | 297x210mm | RFB | AUD$220.00, NZD$265.00


True ladybirds, classified in the tribe Coccinellini, are easily recognisable by their relatively large and shiny bodies and contrasting colour patterns. They are one of the most widely studied groups of beetles, being of economic importance and used as model organisms in biological and ecological research.
Ladybird Beetles of the Australo-Pacific Region covers 22 genera and 95 valid species, including 12 new species, of ladybird beetles from Australia, New Guinea and the Pacific area. For each species, descriptions, illustrations and keys will assist with the correct identification of ladybirds from this large but practically unknown fauna.
This book is a valuable contribution to the taxonomy of the ladybirds and to the knowledge of the biodiversity of this unique biogeographic region. It will be of use to entomologists, biologists, ecologists, quarantine officers, natural history museum curators, and students.