Griffith Review 63: Writing the Country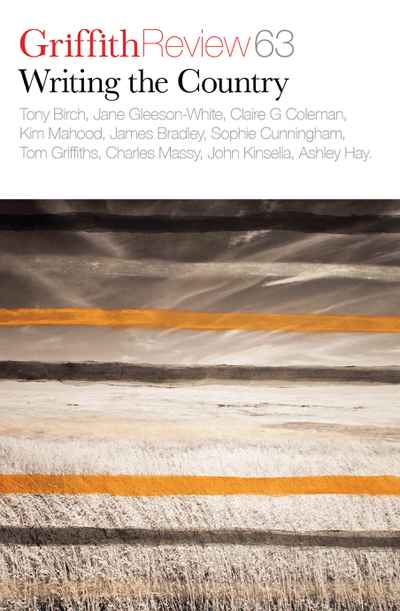 The natural environment is under threat. Climate change is changing the Earth faster and more profoundly than predicted. We need to urgently act to preserve and protect complex ecosystems. To flourish, we need to work with nature.
Featuring new work from Tony Birch, Charles Massy, Claire G Coleman, James Bradley, Sophie Cunningham, Kim Mahood and Inga Simpson, Griffith Review 63: Writing the Country celebrates the unique beauty of the natural world. Its lyrical and impassioned calls demand we take the challenge seriously, and draw on the lessons of civilisations old and new.