Festival of Shadows: A Japanese Ghost Story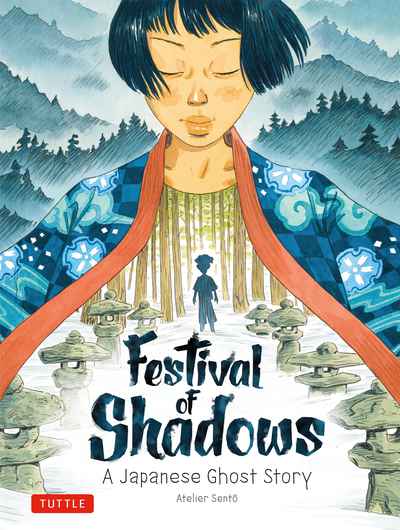 Paperback | Dec 2022 | Tuttle Publishing | 9784805317242 | 160pp | 254x191mm | GEN | AUD$34.99


Age range 14 to 18
What happens when the living meet the dead?
Every summer, in an isolated Japanese village, a celebration known as the Festival of Shadows takes place, when the villagers welcome into their homes the shadows of people who have died in tragic circumstances, to try and help these tortured souls come to terms with their deaths and provide the solace they need to move on peacefully.
Born in the village, Naoko is a young girl doing her best to live up to the expectations of the village elders by allowing them to assign her a shadow to care for. She develops strong feelings for her shadow — a handsome young man, an artist — but he seems haunted by a terrible secret. She has a year to find out what happened to him, to help him come to terms with his past, and if she fails, his soul will be lost forever.
Naoko puts her own life on the line to save the soul of this man she loves, in an exciting, moving and beautifully drawn story that takes the reader on a journey from the beautiful Japanese countryside to glamorous Tokyo art world.
'This graphic novel is a beautiful piece of fiction and art, each aspect impeccably complementing the other to create a rich, vibrant story told as much through the illustrations as the text itself.' — Jemimah Halbert Brewster