Doing Accessible Social Research: A Practical Guide, First Edition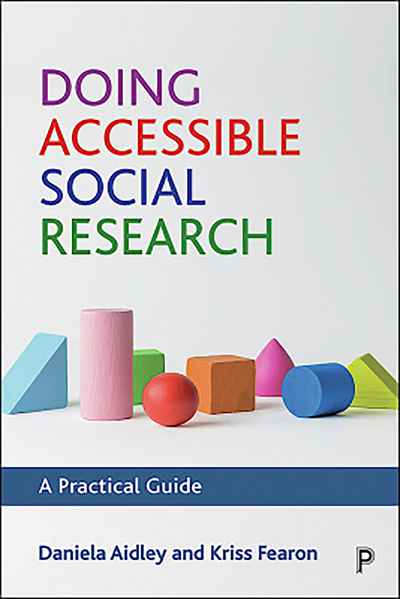 Paperback | Jul 2021 | Policy Press | 9781447351092 | 208pp | 234x156mm | RFB | AUD$49.99, NZD$59.99
Hardback | Jul 2021 | Policy Press | 9781447351085 | 208pp | 234x156mm | RFB | AUD$175.00, NZD$214.99


Nearly 20% of the population has a disability. Despite this, mainstream research often does not explicitly address the methodological and practical issues that can act as barriers to disabled people's participation in social research. In this book, Aidley and Fearon provide a concise, practical introduction to making it easier for everyone to take part in research.
Requiring no prior knowledge about accessible research methods, the book:
• explains how removing barriers to participation will improve the quality of the research;
• covers the research process from design, to collecting data, to dissemination and publication;
• includes checklists and further reading, as well as useful examples and vignettes to illustrate how issues play out in practice.
This book will be invaluable to researchers from a variety of backgrounds looking to increase participation in their research, whether postgraduate students, experienced academic researchers, practitioners or professionals.